Reflections on the Q Program certification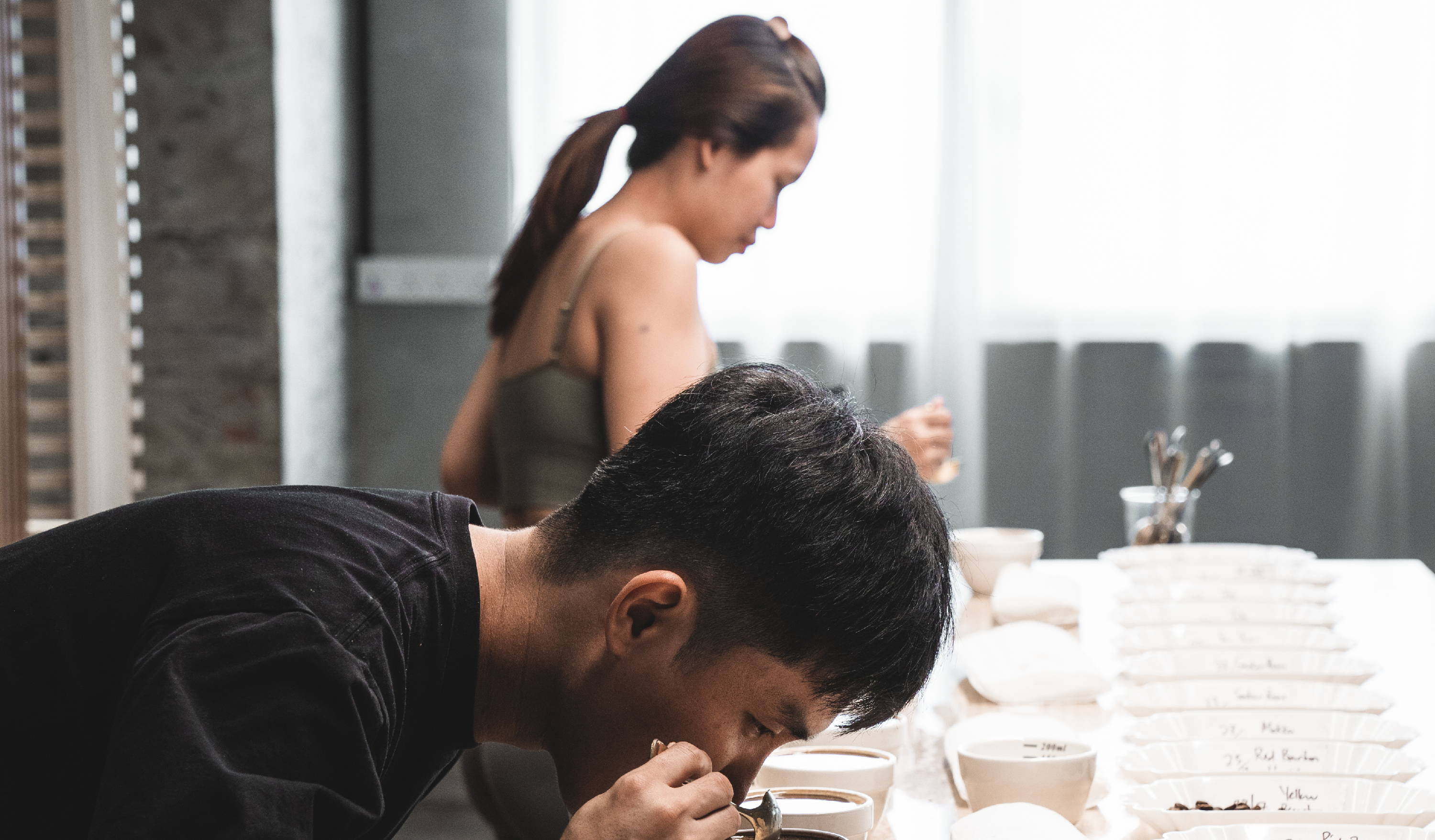 In the coffee industry, the title "Q Grader" is one that is widely used and recognised – one might also have chanced upon this term in our coffee conversations, or through coffee related books.
What exactly is a Q Grader, and how does a person set on the path to becoming one?
Administrated by the Coffee Quality Institute (CQI), the Q Program is split into the Q Grader Program, separately covering the Arabica (Specialty grade) and Robusta (Fine Robusta grade) Q Grader certifications, as well as a newly established program, Q Processing, that certifies coffee processing competencies.
The Q Program aims to be an industry-wide benchmark for assessing quality that can be applied to coffees across the world. Ideally, a coffee, regardless of where it is produced, and of the person who is grading the coffee, will be marked on the same scoresheet and assessed equally, despite the differences in the taste preferences of the local populace, and the individual Q Arabica Grader.
Without such a standard, the industry may be prone to an amalgamation of multiple factors that often cause cup score inflation – this complex issue is best represented in a piece written by Scott Rao. By no means the fault of a single individual, this example of cup score inflation only goes to show the potential problems that may occur when there is a lack of a common standard from which coffees are graded impartially.
When these standards are executed well, there is a greater opportunity for producers to be assessed fairly against their counterparts across the globe, resulting in an increased price-to-quality transparency, while also facilitating a competitiveness on quality of coffee produced globally.
In the specialty coffee industry, we mainly deal with Arabica coffee, and hence, most of the Q Graders we know of might actually be specifically certified as Q Arabica Graders.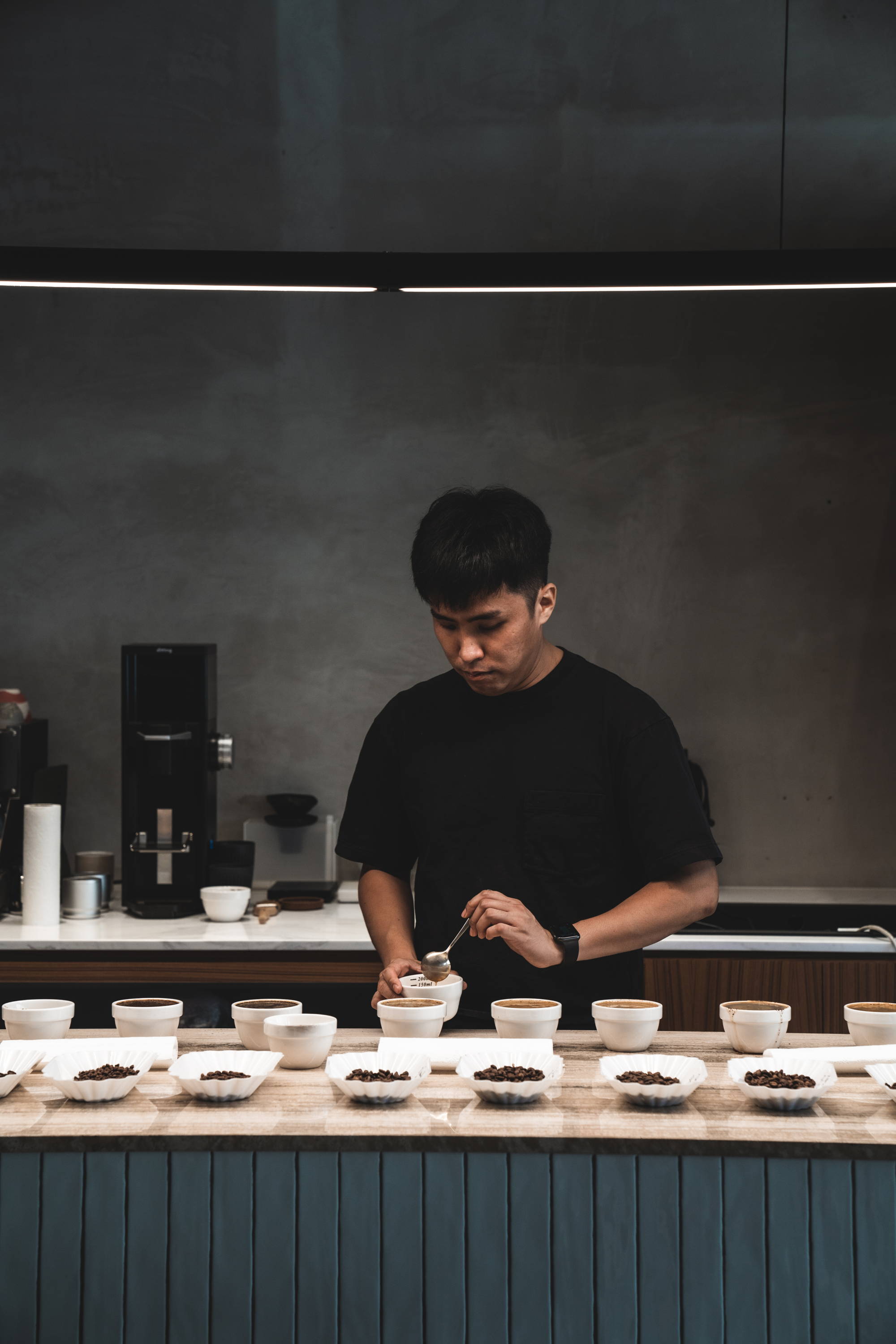 To assess a coffee, the standard cupping sheet is used, where a score is assigned on a 100 point system based on its aroma, acidity, flavour, aftertaste, body, balance, uniformity, sweetness as well as the overall experience.
This grade forms the basis on which a coffee obtains its value. A coffee that has been graded to be above 80 points is considered specialty coffee, commanding better prices on the market.
To maintain the quality and relevancy of Q Program, Q Graders are required to undertake a Calibration course every 3 years. The Calibration course helps to attune the existing Q Grader to the current standards in the industry, while also ensuring the exactness of cupping skills.
There are currently just over 7,000 certified Q-graders globally across various roles, from green buyer, coffee traders, roasters, baristas to home brewers.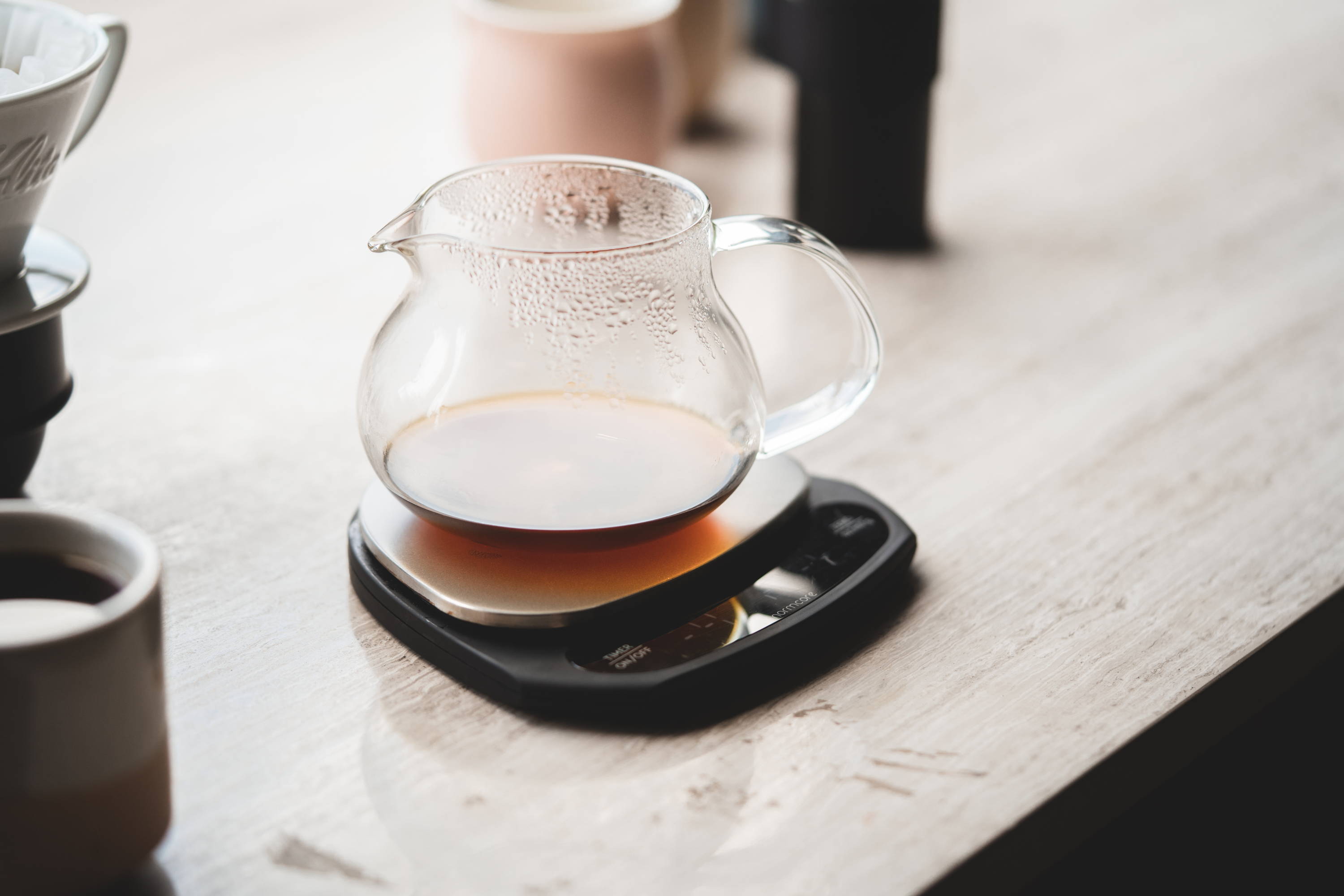 To become a Q-grader, one needs to undergo a series of tests over the course of three days. There are a total of 22 tests to be taken, that range across the following groups:
General Knowledge
A written test about the end-to-end supply chain of coffee, from cultivation of the coffee plant to the brewing of roasted coffee beans
Olfactory
Evaluating the ability to identify 36 common scents and their respective group of tastes with reference to the Coffee Taster's Flavour Wheel
Triangulation
Application of the triangulation test to identify minor differences in coffee characteristics across multiple cups
Sensory
A test on the mastery of the three main flavours – sweet, sour and salty – and the interplay between each flavour in various combinations of intensities combinations
Organic Acids
Knowledge and familiarity with the organic acids present in coffee
Sample Roasting
Identifying the ideal roast level for a sample roast based on a series of samples
Green Coffee Defects
Identifying defects that occur in the process of producing green coffee that are present in a sample of green coffee beans
Roasting Defects
Identifying defects that occur in the process of roasting coffee beans through observation and tasting evaluation.
Cupping
Scoring cups of coffee from different origins with the application of the Q Grader standards.
Meet our Q Arabica Graders

At Homeground Coffee Roasters, our certified Q Arabica Graders Ho Ming and Elysia undertake the extensive and greatly important work of sourcing the coffees that we offer. To shed some light into the journey and work as a Q Arabica Grader, we asked them a series of questions on their journey thus far: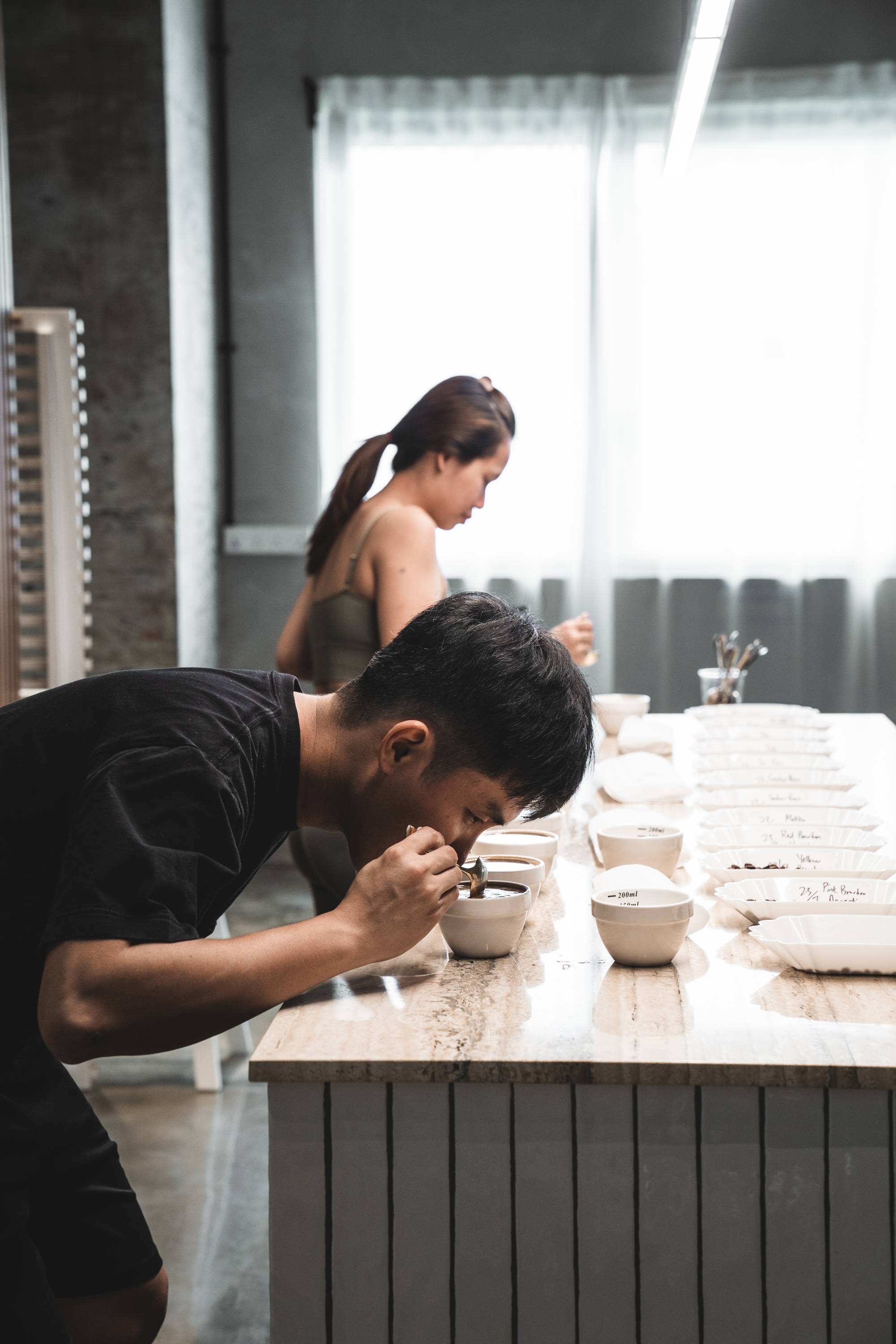 How did you both prepare for the certification, and for how long?
We were quite fortunate in that as we were preparing for the Q Arabica Grader certification, most of the sensory skills that we used as part of our everyday work as baristas were closely similar to the skills that would be tested for the certification.
Hence, unlike others who might have to commit a portion of their time to fully prepare for the exam, we took slightly less time off for the preparation – we committed a full week to familiarise and prepare ourselves for the rigours of the certification tests.
What are the advantages of being a Q Arabica Grader?
The certification of a Q Arabica Grader comes with great responsibility, as it means that we need to comply with the strict standards for scoring coffees in every single cupping score sheet that we fill.
However, the knowledge that we gleaned from the course has definitely helped us in our everyday operations at the cafe – we have benefitted from being able to convey our thoughts in a clearer structure for things such as roasting, cupping and calibrating each coffee in the morning. Being a Q Arabica Grader also gives us the confidence that we have a common point of reference with other coffee industry peers when we discuss the characteristics of a certain cup of coffee.
Do you think the Q Program is essential for a career in coffee?
For those interested in pursuing a career in coffee, there are many specialised paths that one can dive into, and not all paths will require the highly specific skills of a certified Q Grader. Other skills, such as communication, customer orientation, or being operationally proficient with coffee making equipment, might be more important skills to first master.
However, it is not to say that the Q Program will not be beneficial for such coffee professionals. In fact, it will be a valuable addition to one's repertoire that may augment the existing skill sets. Across the entire coffee supply chain, the techniques of accurately assessing a coffee's quality, as well as speaking a common language in coffee, can only serve to benefit the quality of coffee created.
As a whole, the skill sets that the Q Arabica Grader certification equips one with forms a solid foundation from which one can develop a career in coffee, and should one have the spare capacity and support required to undertake this rigorous program, it is one that we would highly recommend.
---