Home to sensory-focused professionals
Not just a barista
Working at Homeground is about being more than just the ordinary. We constantly strive for growth, both in character and in competence, and empowering each individual with the resources needed to achieve their career goals here within the organisation.
More about development and opportunities
Homeground Members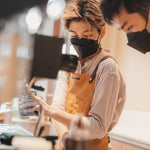 Barista
Customer-oriented, with an innate passion for coffee. Baristas are the face of Homeground Coffee Roasters and handle customers as part of the day-to-day operations at the café.
Kitchen
Skilled and meticulous, our Kitchen team takes pride in serving the best culinary experience in the café, while constantly challenging the boundaries with their dynamism and technical expertise.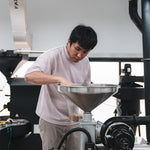 Roasting Team
Maestros of the science of coffee roasting, with a keen eye for detail, the Roasting team takes on the challenge of constantly crafting the best coffee beans, keeping a high standard for quality throughout the process.
Back of House
Support team take on various roles across operational functions to corporate and administrative tasks behind the scenes to allow the rest of the teams to stay focused on what they do best.
Frequently Asked
It depends on the job role and it takes about 10 working days or less if you are shortlisted.
We look for someone who is a embodiment of our three core values; innovation, pursuit of excellence and transparency.
You may write in to careers@hgcrs.com with your resume and the position you wish to apply for.