Homeground Coffee Roasters' Fourth Anniversary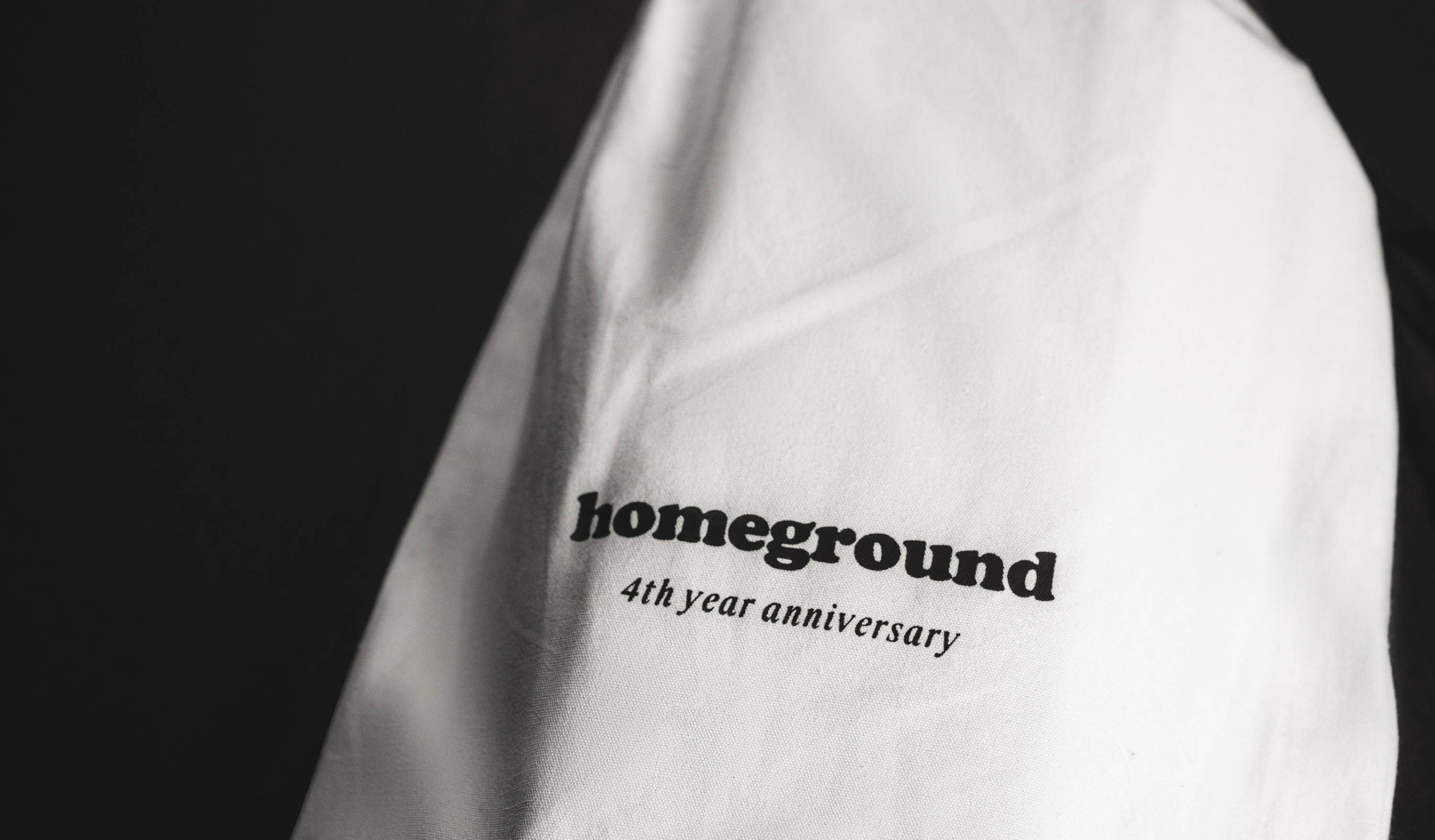 Celebrating anniversaries have always been something of a conundrum.
On one hand, an anniversary brings with it an urgency that comes with another year flying by with so much yet to be done, and on the other, it is also a joyous occasion to be thankful for the generosity and support from our customers.
This anniversary, we want to celebrate everyone who has supported Homeground Coffee Roasters in one way or another to reach this significant milestone – from the coffee producers who have followed us on our journey to provide amazing coffees, to our customers who have shared these wonderful experiences with us.
Café La Granja Esperanza, one of the coffee producers that we have worked closely with since our inception, has always brought us the most amazing coffees, and we could not have made it here without their sustained support.
As a small cafe starting out among the giants in the coffee world, Rigoberto's willingness to provide us with some of his best coffees underpinned our remarkable performances at national coffee competitions.
The team at Café La Granja Esperanza are a group of forward-thinking coffee producers, with great interests in contributing to the genetic diversity of coffee through the farm's innovative cross hybridization experiments, as well as rigorous exploration of processing methods that allow for the best results in the final cup.
What makes it even more amazing is their ability to continually produce such innovative coffees at only the highest quality, exemplifying what an inventive coffee producer represents by continually challenging themselves.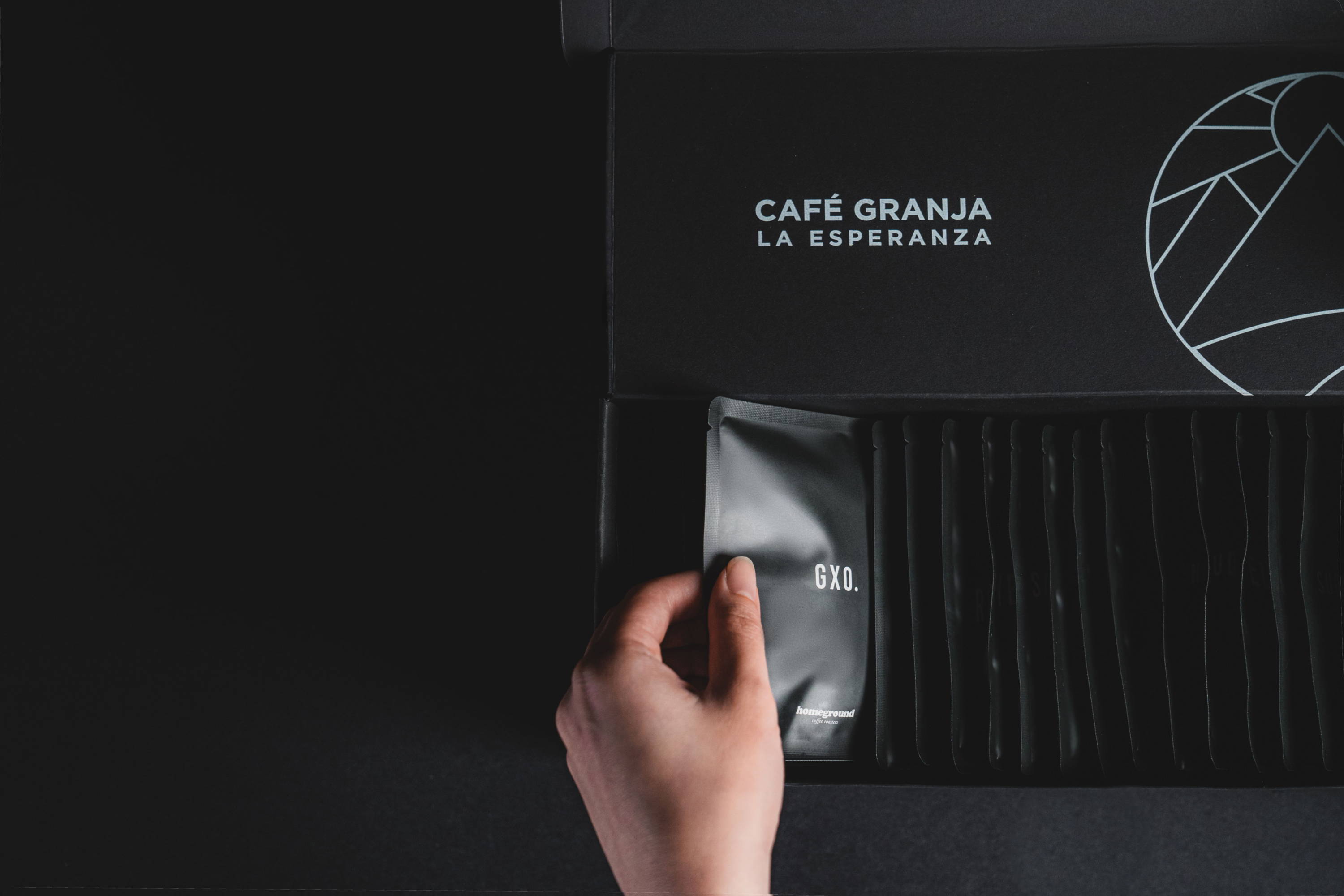 Our homage to the farm's enterprising spirit comes in the form of the Best of Café La Granja Esperanza Varietal Box. Within this box is a myriad of different coffee varietals, all grown at a specifically selected terroir across the various plots of land in Café La Granja Esperanza. It truly represents the innovative spirit of the producers, and stands as a testament to the wide range of quality coffee that the farm is able to produce.
The Best of Café La Granja Esperanza Varietal Box is packaged in two different forms:
The Standard Varietal Box includes two 15g doses of 12 varietals, consisting of a mixture of the producer's especial varietals and signature processing methods, that are perfect for everyday drinking.

Alternatively, the Golden Varietal Box contains the same two 15g doses of 12 varietals that are featured in the Standard Varietal Box, as well as that of 4 additional varietals of exclusive micro-lots that represent the finest from the farm this past year, all of which we believe are quality competition-grade coffees.
Our customers have been crucial to the success of Homeground Coffee Roasters from day one. Without our customers, there is no one to share the love of coffee with, and no one to roast our coffee for.
Very recently, we upgraded our roaster from its previous cozy alcove at the back of the café, to a new space to scale our coffee production to meet increasing demand. This was only made possible by the continued support from every one of our customers, and for this we are truly grateful.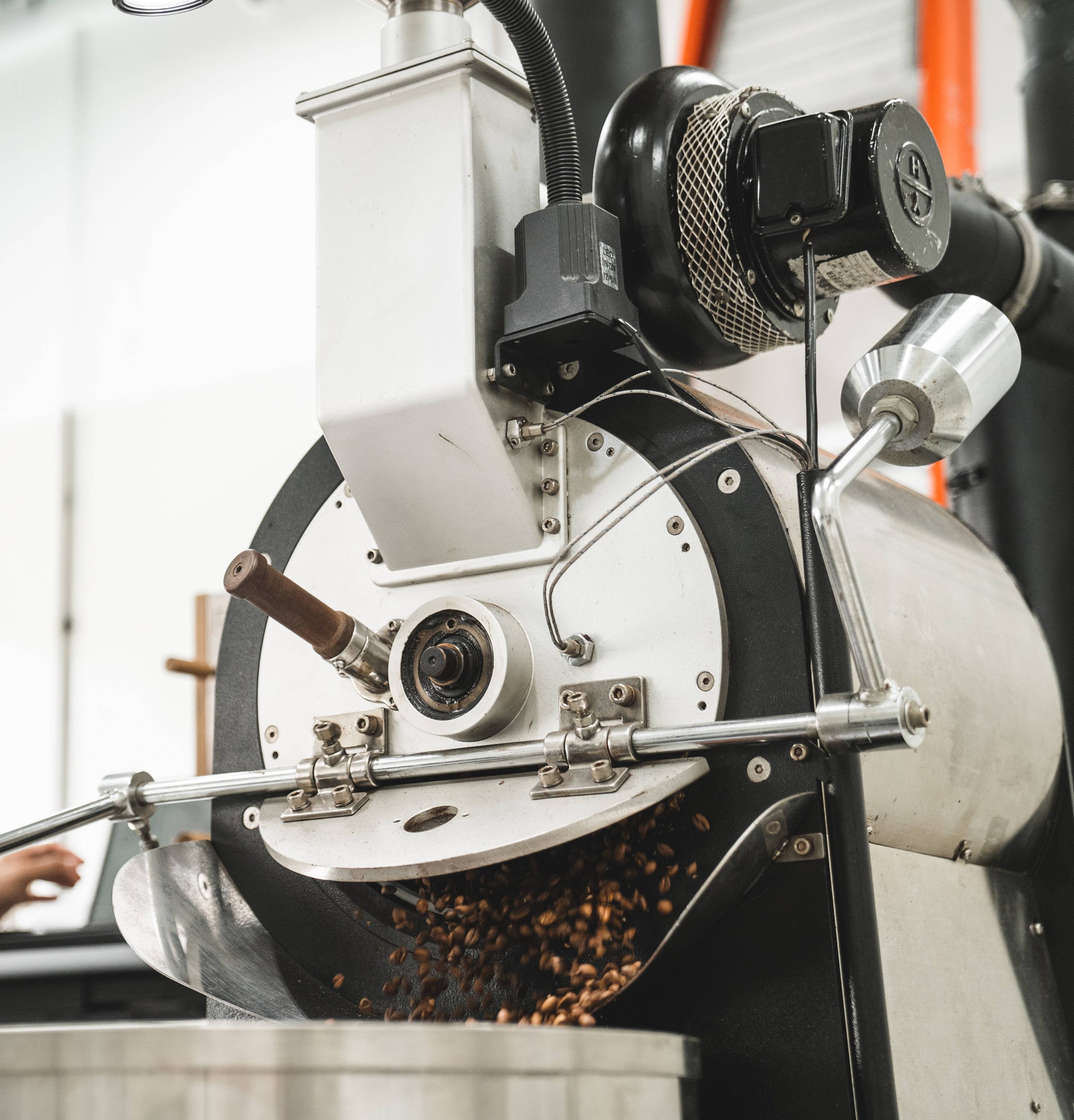 Now that the new roaster is fully set up and operational, it then figures that bringing customers to visit this new space would be the best way to thank the people that allowed for it to happen.
Like in Charlie and the Chocolate Factory, we have hidden 3 Golden Tickets in the limited Best of Café La Granja Esperanza Golden Varietal Box, and all lucky recipients of the ticket are kindly invited to a tour to experience a day at the Homeground Coffee Roastery. We look forward to welcoming the lucky recipients to our newest home for some wonderful conversations over coffee!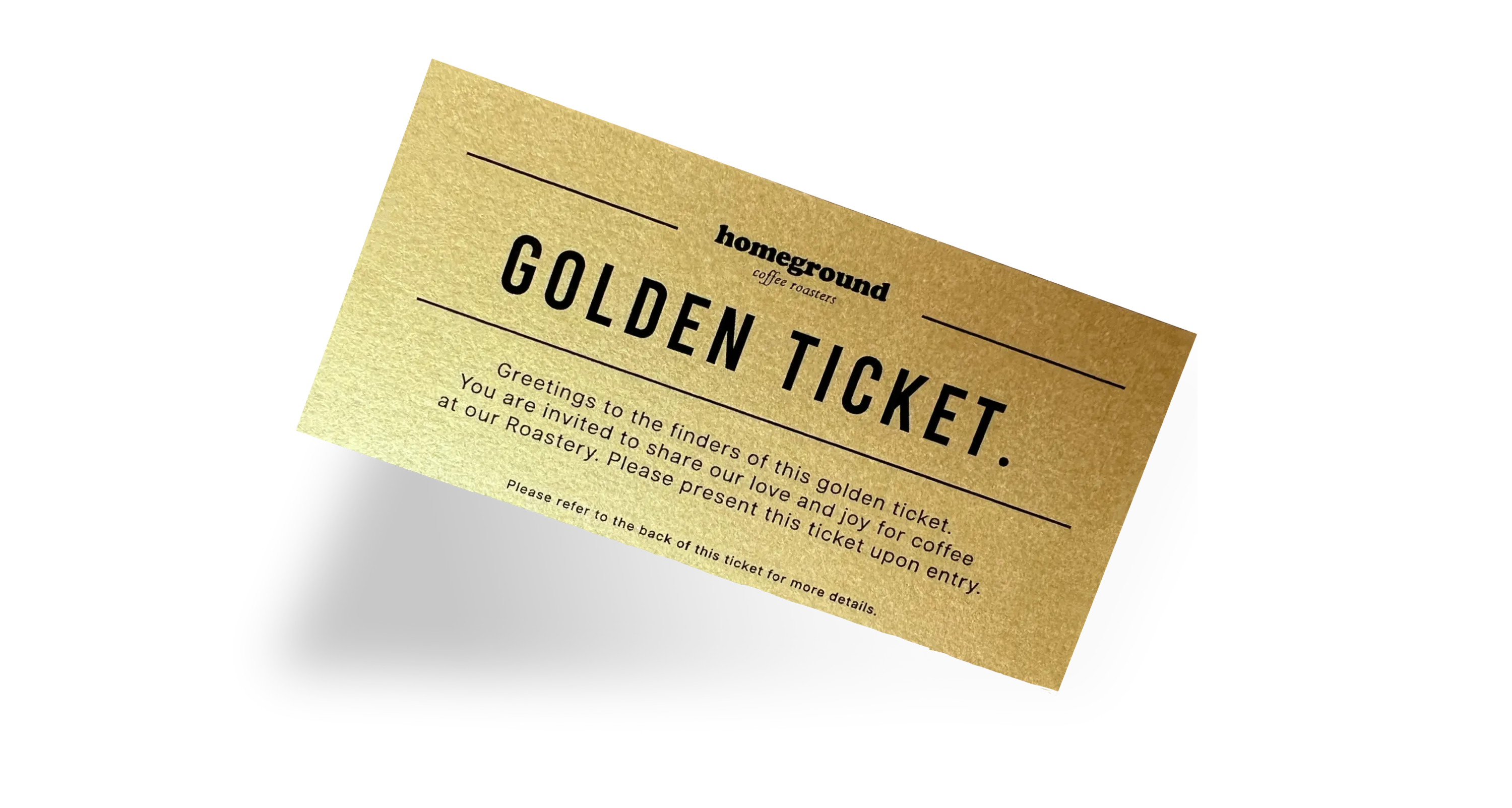 Here at Homeground Coffee Roasters, we are always striving for progress and trying out new things that come to our minds. This can only happen with the enablement that we so wholeheartedly receive from our coffee producers and customers alike.
As we look back at some of the things we have done over the past year– from creating our pioneer blended filter roast, the Breakfast in Bed; to doing a dual espresso and filter roast for the same coffee for Level Up Coffee Week; and now, curating our very first varietal box offering – we look forward to continuing to explore, improve, and discover an even deeper love for coffee together with everyone in this upcoming year.
It is with pride and joy that Homeground Coffee Roasters is thankful to be able to say:
We are Four!
---